We develop & leverage finance, economics & technology solutions to drive the carbon market and clean buying globally
Carbon Finance Labs is an innovation incubator owned by Oxy Low Carbon Ventures.
Our goal is to accelerate cost reductions across technology readiness spectra, reducing climate solution costs
Credit and instrument development to accelerate & finance innovative carbon solutions.
Software Product development creates global markets for low-carbon goods and services across all supply chains and borders.
Carbon Risk management R&D to scale carbon investment for institutional scale portfolio levels.
Policy research & innovations for offtake markets, faster payments, and technology innovation.
Policy Research on economic returns of public sector investment to crowd-in innovation.
Software Research & Innovation to accelerate carbon declarations, accounting, and normalizing standards for our carbon-based economy.
Problems are opportunities. We leverage finance expertise, technology & networks to unleash market forces for climate change.
We find opportunities (winning solutions) in problems we see
IPCC suggests 5-10 Gt of carbon removals required from the atmosphere.

Carbon removals are a multi-hundred billion services industry opportunity. Actively developing technologies and partnerships to enable a removals marketplace.

Retail, corporate & government buyers are blind to CO2e embodied in goods and services they purchase.
Making emissions visible for buyers with technology is a multi-billion opportunity. Work with the world's largest actors creating transparency for RFPs and innovative product creation.
The voluntary sector has failed to stimulate demand (corporates globally purchase $1bn/yr) on the verge of an uncontrolled explosion.
Connect voluntary credits directly to consumers' products and services to drive demand for carbon-managed and reduced innovative products & service experiences.
Products and Services lack carbon declaration standards beyond crude EPDs.
Support development of innovative regulatory norms/standards for carbon declarations.
US industry not prepared for Carbon Border Adjustment Mechanisms (carbon taxes), and associated liabilities.
Create tools to inventory manage reduce and declare Carbon of imported & exported goods and services
Carbon instrument effectiveness is vague (and non-fungible environmental long term performance).
Develop the "soft infrastructure" for durability risk recourse and environmental performance for stakeholders to adopt and shape a mature climate mitigation ecosystem.
No standard payment rails for private actors in NDC ITMO schemes. Payment mechanisms are at the discretion of individual governments.
Advocate to normalize approaches for cross border and private sector carbon finance that can put private actors to work globally.
Sharing product & service related carbon data is bespoke & expensive & risky.
Create an open-source lingua franca for CO2e declarations accepting all frameworks.
Measuring carbon accurately is difficult for products & services.
Build tools focused on the defensibility of declaration over the accuracy.
No standards for Carbon removals accounting methodologies.
Leverage finance industry language tools and framing of risk/outcomes reward.
Carbon instrument fiscal & functional risk is underdeveloped.
Carbon removals are a multi-hundred billion services industry opportunity. Actively developing technologies and partnerships to enable a removals marketplace.
Products, projects & research
Independent & confidential sounding board for initiative support and policy proposals
Supporting industry & government activities
Removals Target Portfolio
Kick-start 2040 needed removals capacity!
Avoid race bottom
Maximize effects on climate (time-based impacts)
Accelerate innovation & learning curves effects (saves money)
North/South equity representation
Drive purchasing with easy portfolio package buying
Portfolio threshold factors:
Environmental Effect durability: (100 yr @95% likelihood)
Early-stage technology: <5m tons/tech portfolio min 20%
Mid-stage technology: <50m tons/tech portfolio min 50%
South portfolio contribution: minimum 20%
Technical solutions: Minimum 20%
Other ongoing & emerging research
Climate ITMO payment research
Transparent terms and payment rails for global carbon reduction activities and markets.
Climate Insurance market research
Mature risk-taking and environmental integrity ecosystems acknowledge and manage Carbon instrument failures.
Global Clean Marketplaces
A digital marketplace for creating and offering CO2e attributed goods and services: early stage.
Climate durability & performance Risk
Frameworks to assess normalized Carbon & climate services allow for scale.
Climate portfolio benchmarking
Factor-based frameworks allows for paying for performance and trading off co-benefits and impacts .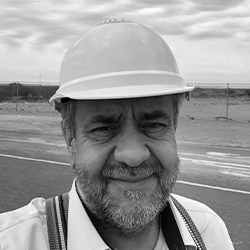 David Ungar
Managing Director
David brings 3 decades of experience from Sr. Management rolls in some of the largest energy companies in the world. He has developed projects, sold carbon and lead social and environmental innovations across the globe. He advises and supports global organizations like the UN, WorldBank, UNFCC and others.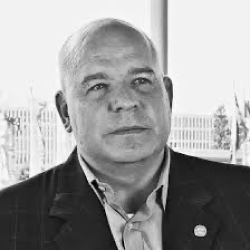 Nick Gogerty
Managing Director
Nick brings 2 decades of experience from applying finance, technology and innovation to complex problems. He has held Sr. Roles in an advanced technology research institute, investment funds and innovative start-ups. In addition he has advised, the G-20, UN and other groups on sustainable finance and innovation. He is the author of the Nature of Value. 
A subsidiary of Occidental, capitalizes on Occidental's enhanced oil recovery (EOR) leadership by developing carbon capture, utilization and storage (CCUS) projects that source anthropogenic carbon dioxide (CO2) and promotes innovative technologies that drive cost efficiencies and economically grows Occidental's business while reducing emissions.
320 Post Road,
Suite 150
Darien, CT 06820
United States